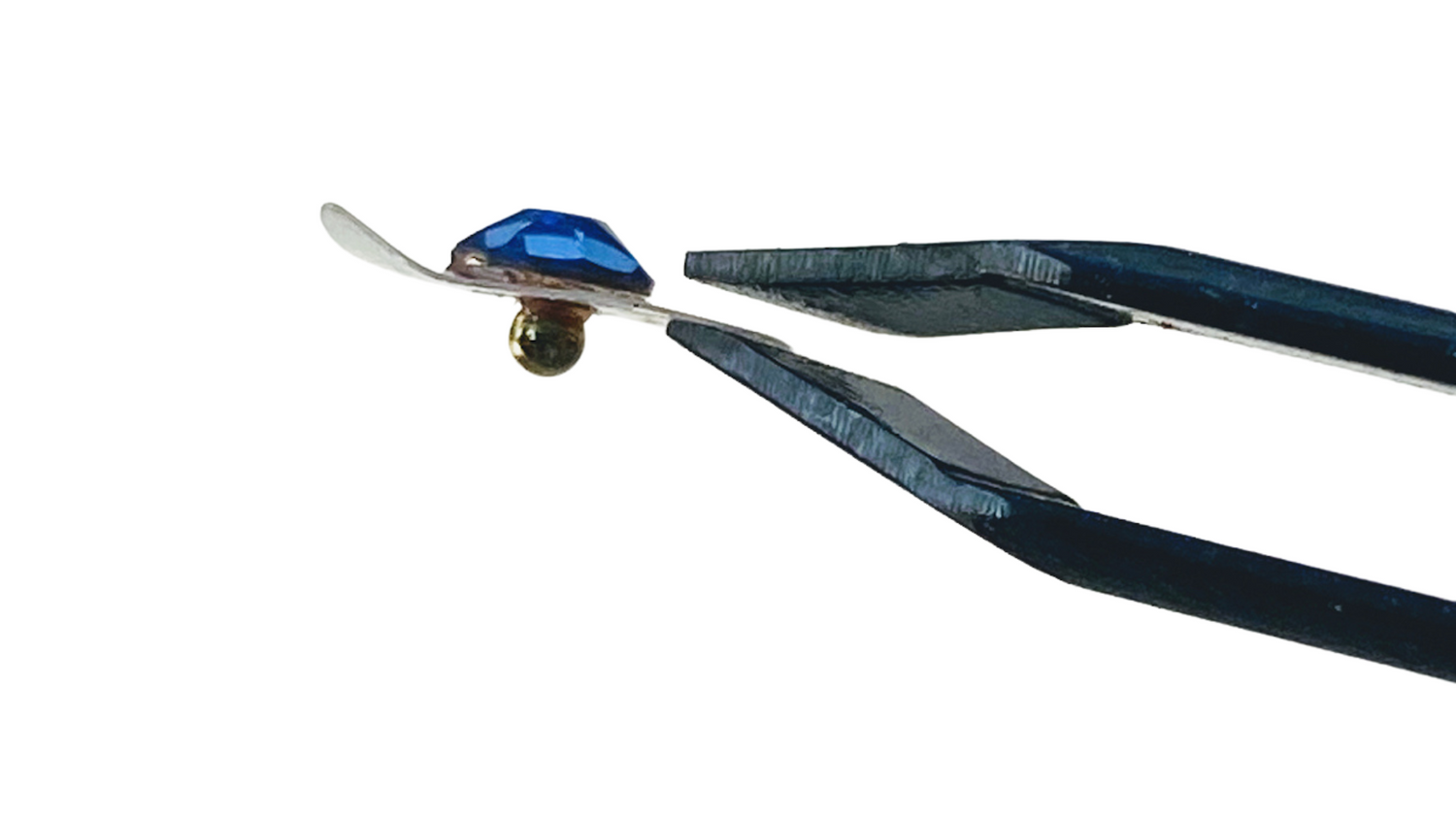 Seeded Ear Seeds
Seeded was born from a passion to seek holistic ways to bring the body back to balance and restore a sense of calm in our hectic worlds. 
In our busy modern lives this means looking after both our physical and spiritual wellbeing. Seeded Ear Seeds is an easy at-home practice that provides a glamourous take on a century's old Traditional Chinese Medicine helping to reduce stress and restore balance. 
Auriculotherapy is no-needle form of acupuncture that targets acupressure points on the ear to elicit a systemic and therapeutic effect on the whole body. 
Bring yourself back to balance today with Seeded Ear Seeds. 
Click Here To Learn More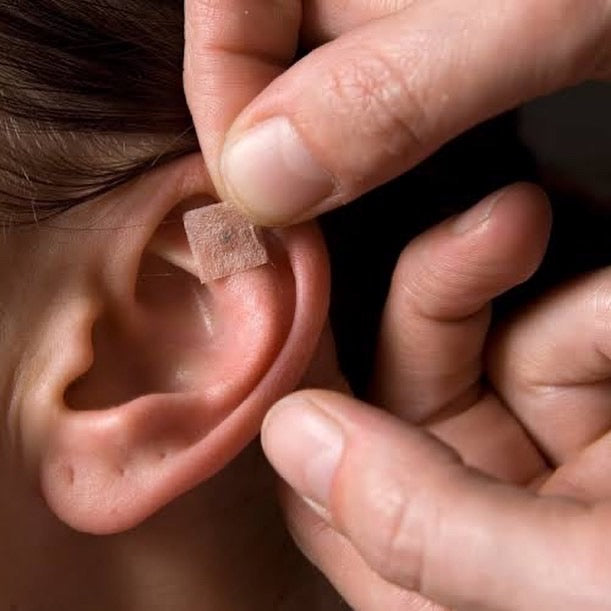 The History of Auriculotherapy
Acupuncture of the ear has been practiced for over 2,000 years, originating in ancient  China.
The methodology we use at Seeded Ear Seeds however is based on the work of Dr Paul Nogier. In the 1950's Dr Nogier researched and mapped specific points on the ear where he found a corresponding link to various parts of the body. 
His research earned him the name 'The Father of Auriculotherapy'. 
Auriculotherapy is a safe, needle-free, painless and convenient treatment to help bring balance and promote healing. Well known for its benefits, 'ear seeding' has been used to treat conditions such as addiction, pain management, insomnia, weight loss, anxiety, allergies and other chronic illnesses. 
Ear seeds are a great choice for helping balance energy (Qi) as well as promoting a sense of overall wellbeing.  
Follow our Seeded Ear Seed guides for specific protocols and follow us on Instagram and Facebook for tutorials, videos and tips.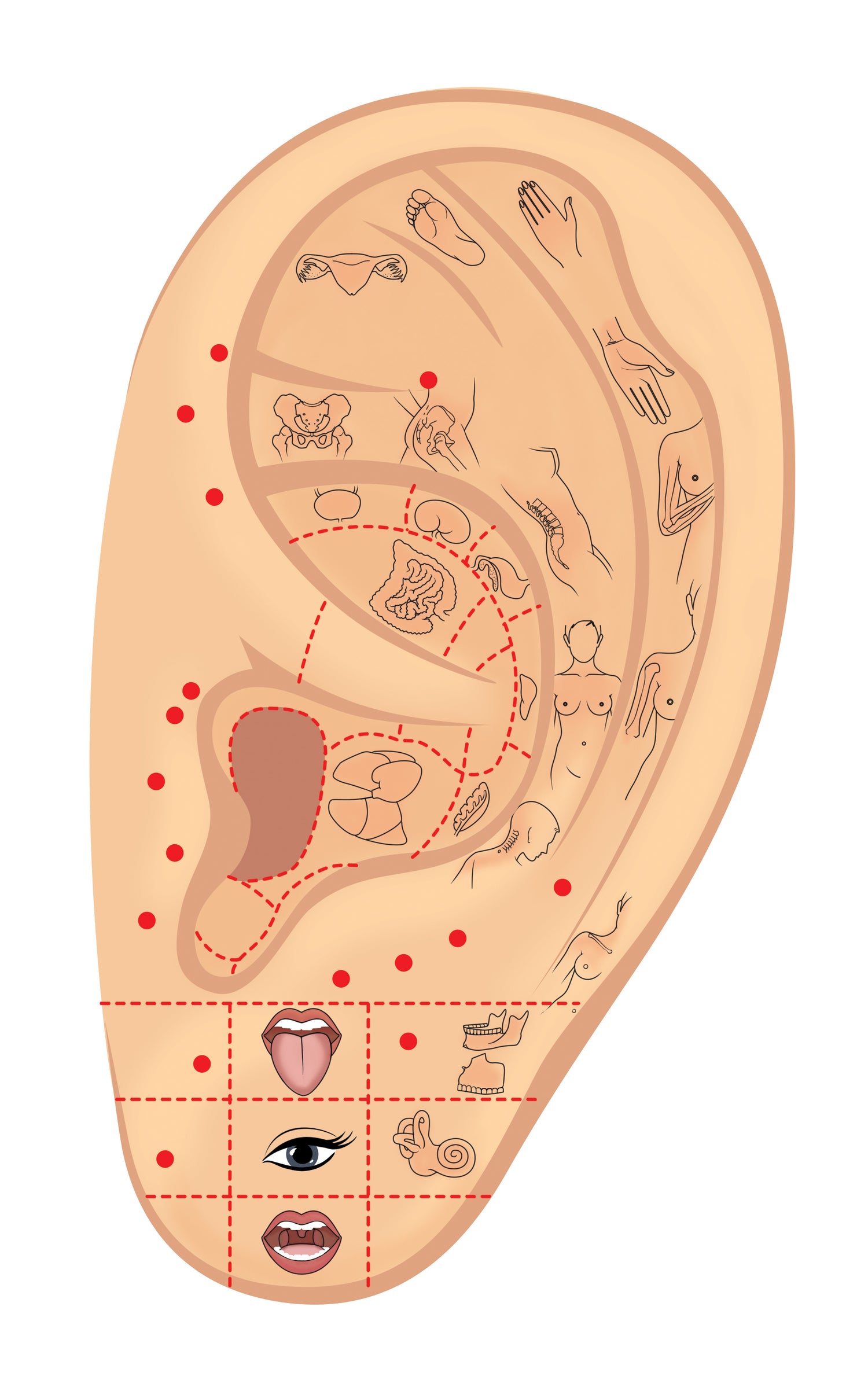 Why the Ears?
I bet you didn't know you have a tiny map of the human body in your ear. This map acts like a switchboard to the brain with various points relating to parts of your body. 
When a point on the ear is stimulated, it sends a signal to the brain that is then transported to the area of the body being treated. Acupuncturists will often use needles to stimulate these points. 
Unlike acupuncture, ear seeds provide lighter stimulation with no-needles, to stimulate acupoints over a longer period. They are safe, natural, and non-invasive.  
Seeded Ear Seeds are applied to the surface of the ear and held in place by adhesive tape – they work on their own or you can massage them gently for an extra boost.  The effect of auriculotherapy is a little like reflexology
Katy is a clinical skin therapist, nutritionist and certified auriculotherapy practitioner (the practice of ear seeds). 
 "We all want to be healthier versions of ourselves and improve our overall wellbeing. Too often we concentrate only on the physical body and our physical health. While this is important, it's only one element of our wellbeing we should be seeking to improve. It's the connection of mind, body and spirit that brings us back to balance. 
Seeded comes from a desire of wanting to link the mind, body and spirit with a holistic practice using ear seeds. A passion of wanting to help people find wellbeing and a sense of calm in our 'always on, always busy' modern world. 
We hope that Seeded Ear Seeds can assist you on your pathway to health.'
Katy x